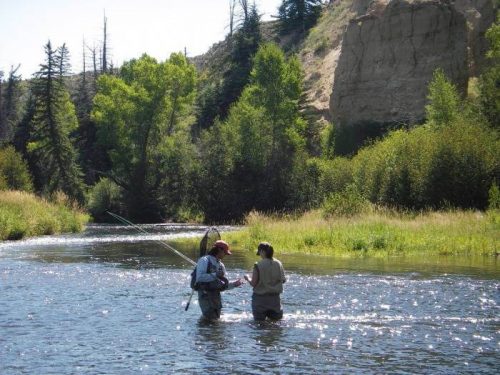 Winter Park Flyfisher is a trusted fly fishing shop, dedicated to sports enthusiasts and responsible members of our local conservation community. Our team takes a tremendous amount of pride in the role we play introducing people to the sport of fly fishing.
If you are looking for a reliable fishing resource in Colorado's Fraser Valley, look no further than Winter Park Flyfisher. Our guided fishing trips offer first-timers and experienced outdoors-people alike a chance to engage with Colorado's rich wildlife. We also offer sales of high-quality outdoor goods from top-notch brands, including Patagonia.
Company Values
Winter Park Flyfisher holds to a number of company values that define our place in the local Fraser Valley community. Here are just a few of the things that set our business apart:
Our Mission
---
We strive to provide our customers and clients with the best possible Fraser Valley fishing experience. We work hard to ensure that each and every one of our patrons has the most memorable and engaging fishing trip possible, whether it be with us or on their own.
Sales & Services
---
We're a full-service fly shop, meaning we carry everything you need to ensure your fishing trip is a complete success. We sell name-brand goods from companies like Patagonia, Umpqua, Simms, Winston and more. If we don't have the products you're looking for, we'll do our best to stock them.
Water Conservation
---
Our company takes its role in the local conservation community seriously. Grand County has more water than any other county in the Rocky Mountain State – and we must continuously fight to protect that environment so that we and the next generation can continue to enjoy fishing in the rich, alpine Fraser Valley.
Contact Us
To learn more about Winter Park Flyfisher and the experiences and products we offer, reach out to a member of our team today at 970-726-5231. Whether you're looking for new fishing gear or a guide to take you out on the water, you can count on us to provide you with a one-of-a-kind fishing experience.