Winter Park Flyfisher employs an all-star team of local fishing aficionados. Our team of area residents shares a passion for the interesting and dynamic sport of fly fishing on our engaging fishing tours in Fraser, CO. It's been said that most of our guides even eat and breath fly fishing!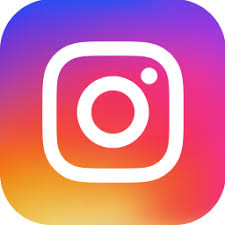 Are you on Instagram? If so, we'd love it if you'd follow us for our "best of" shots:
Instagram: winterparkflyfisher
And if you post a photo we'd appreciate it if you'd tag us #winterparkflyfisher.
Most of our guides are also on Instagram (and are avid photographers), so you just might want to follow your trip guide too! Their Instagram links are in their bios below.
Our Local Guides
We're proud to employ regional fishing experts. Here are just some of the members of our dynamic team:
Jeff Ehlert
Owner of Winter Park Flyfisher & Co-owner of Grand County Fishing Company
Jeff is an experienced and accomplished sportsman. A Montana native and having lived in Colorado since 1989, Jeff boasts an extensive knowledge of alpine fishing, particularly in the Rocky Mountains. Jeff owned and operated a seasonal fly shop up until November of 2015, when he found this perfect new location and decided to give up ski patrolling in the winters to stay open year-round. Jeff enjoys fishing because it allows him to connect with friends and nature, and disconnect from daily distractions. Admittedly, running the businesses don't give him as much time with a rod in his hands as he'd like, but the next best thing is hearing his clients holler "fish on!"
Dave Parri
Co-owner of Grand County Fishing Company
Dave grew up in the forests of Pennsylvania. An accomplished outdoorsman, Dave carried a rifle or a fishing pole throughout much of his life. Dave is familiar with the streams, woods, and mountains that define Colorado, and offers an exciting chance to engage with the Rocky Mountains.
Zach Ware
Head Guide & Shop Manager
Zach hails from the scenic, sunny waters of Florida, where he's been fishing since the age of 12. Zach enjoys fishing because it allows him to consistently engage with local wildlife and experience nature in new and exciting ways. Zach enjoys the challenge of fishing, and loves to share his passion with others.
Instagram: zmware72
Mike Miller
Clearly by the photo Mike has a good sense of humor. He grew up on a dairy farm in Ohio, but spent his summers fly fishing in the Wind River Valley of Wyoming since a young age. To get through until the next trip west, his time would be spent popper fishing for bass on their family pond. Mike moved to Colorado in 2005 and has spent the time since getting to know the waters of Grand County and many other areas across the state.
Instagram: camper_mike
Riley Strickland
Fishing has been one of Riley's passions since he was a little kid. To him, it is his escape from everyday life. He enjoys the adrenaline rush and beauty of hunting wild fish in the beautiful Rocky Mountains. He claims "getting clients on fish and watching their joy is just as if not more exciting than catching trout himself."
Instagram: ketchumreleaseum
John Schutz
John grew up in Northwest Indiana with the love for the outdoors. He eventually moved here to Colorado in 2000 with a passion for backcountry skiing. During these excursions, camping usually happened next to rivers where he eventually picked up one of his buddy's flyrods and fell in love with fishing! Before becoming a flyfishing guide, John was in the whitewater industry for 15 years which has extremely broadened his horizons with knowledge of the river. He has an interesting sense of humor and is always ready to hear a new joke!
Mike Branson
Mike grew up in Reno, NV where he spent his time fishing and exploring in the Sierra Nevada Mountains. When he picked up a fly rod and stepped into the river for the first time he was instantly hooked. Guiding for him is about providing the whole experience. He loves sharing his passion with clients, showing them beautiful sections of the river, witnessing wildlife, and getting them on fish. He always looks forward to his next day on the water.
Instagram: mikecheckonetoo
Ross Kaslow
Ross grew up in Broomfield, Colorado and picked up a fly rod when he was in middle school and chased anything that swam. He has been coming to Grand County for the last 20 years taking in all of the experiences the area has to offer.

  

When he isn't guiding he is a teacher at the middle school in Granby, where he helps run the fly fishing club, shaping the next generation of anglers and conservationists.
Instagram: gossreoffrey
Hal Spears
Hal is from Texas, where he has been fishing since he was 2 years old. He has fished in four different countries and enjoys fishing both salt and freshwater. He has fished semi-professional bass tournaments since the age of 13. He enjoys sharing his passion for fishing and loves teaching the sport as well.
Instagram: put_emback_Hal 
Josh Frank
A native North Dakotan, Josh grew up fishing and camping in "The Land of 10,000 Lakes" right next door.  Josh made the move out west to Grand County, Colorado in 1998 and has been here ever since. His passion for fly fishing evolved into guiding, sharing the knowledge he gained while fishing with a few local "Old-Timers" in the area.  "It's always fun to see people connect with fish, especially if it's their first experience… it brings a smile to my face."
Instagram: jdfrank79.jf
Travis Wagner
A Colorado native with a passion for fly fishing.  Travis was introduced to a fly rod at a young age by family in Montana during a full moon caddis hatch on the little Blackfoot! Spent years fishing the Gunnison Valley and is always looking for the next adventure on the water.
Instagram: twaggs79
Schedule a Guided Fishing Expedition
If you would like one of our knowledgeable local guides to join you on your next fishing trip, reach out to Winter Park Flyfisher today at 970-726-5231. We are proud to offer a wide range of fishing experiences suited for sports enthusiasts of all levels of expertise.