Visit our NEW online shop for retail and discounted products!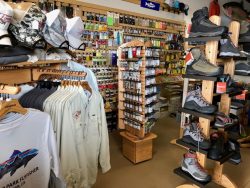 Our Fraser Fly Shop
Winter Park Flyfisher is open year-round. We serve fishermen of all experience levels by providing exciting guided trips and selling top-notch fishing equipment. We are your one-stop shop for fly fishing gear in Fraser, CO.
If you are looking for the most trusted name-brands in the fishing gear industry, look no further than our shop. We are proud of our extensive inventory of trusted fishing equipment! You can count on us to provide you with the gear you need to make your next fishing expedition a success.
We are proud to be the foremost Patagonia and Simms retailer in the region. We also offer high-quality outdoors goods from brands including Montana Fly Company, Solitude, Scientific Anglers, Buff, RIO, Temple Fork, Umpqua, Winston, Ouray, Brodin, Lamson, Ross Reels, Redington, and Trouthunter.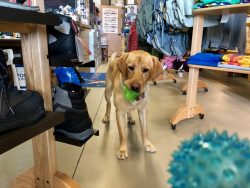 In addition to the gear, we even have a shop pup named Ma'Teo, who is a young, playful male yellow lab that is here quite often to greet you at the door. You'll see him on our Winter Park Flyfisher
Instagram
and
Facebook
posts quite often covering his adorable expressions and recent shenanigans. #WPFflyshoppup
What We Sell
We are proud to be the foremost Patagonia and Simms retailer in the region! If you are looking for a particular Simms or Patagonia product that we don't have in-stock, we'll do our best to have it to you within two business days.
In addition, we offer high-quality outdoors goods from brands including (but not limited to):
Montana Fly Company
Scott Fly Rods
Winston Fly Rods
Solitude Fly Company
Scientific Anglers
Fishpond
Buff
RIO Products
Temple Fork Outfitters
Umpqua
Ouray
Brodin
Lamson Waterworks
Ross Reels
Redington
Trouthunter
Air Flo
Bauer
Cliff's
Croakies
DeFeet
Echo
Dr Slick
Dreamcast
Epoch (Veteran-owned company)
Fulling Mill
Gear Keeper
Glacier Glove
Hatch Reels
High N Dry
Loon Outdoors
New Phase
Peak Fly Tying Vises
Rep Your Water
River Smith
Smith Optics
Suncloud
Tacky Fly Boxes
Straight Fork Anglers
Winter Park Flyfisher offers everything you need to get out on the water and start reeling in your favorite fish, including: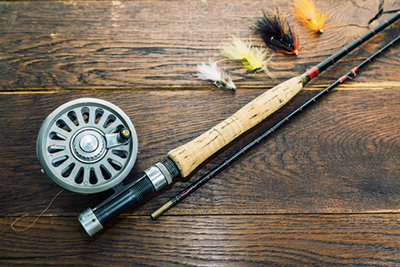 Fly rods
We sell several different types and sizes of fly rods. Depending on your preference and experience level, we can help you find a rod that meets your needs.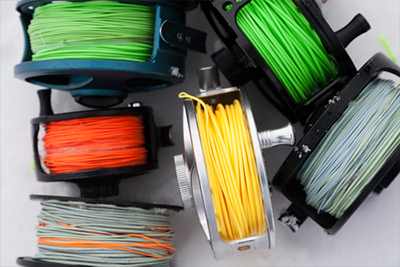 Fly reels
The larger the game you're going after, the more important the fly reel. Consult with one of our experts to learn which of our fly reels best suits your fishing style.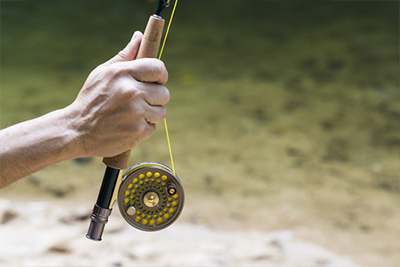 Fly lines & backing
As the premier source of fishing gear in Fraser, CO, we offer a wide range of fly lines and backings to choose from.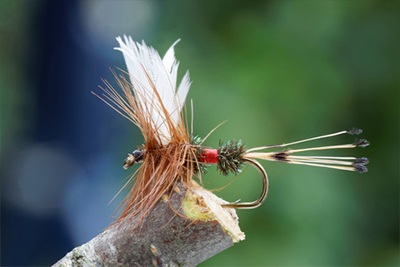 Flies
If you prefer to tie your own fly, you can stop by our in-store fly-tying area. We offer everything you need to create your own effective fly to tantalize a Rocky Mountain trout.
Purchase Fishing Gear
If you're ready to invest in great fishing gear that will help you make the most of your time outdoors, reach out to one of the friendly crew at Winter Park Flyfisher. Call us today at 970-726-5231 to learn more about our extensive inventory of high-quality products.